Carrera White Marble Chimneypiece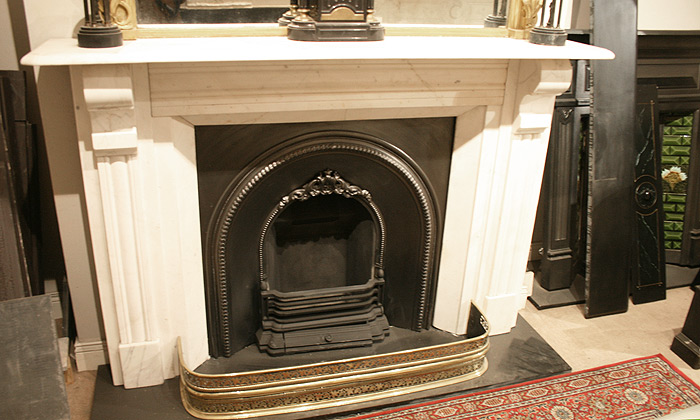 A n original marble chimneypiece, this early Victorian fireplace from c.1840 features statuary white Carrera marble. The deep mantel and plain moulded running frieze is supported by simple block carved corbels, square moulded pilasters resting on simple corner footblocks.
Simple, classical, and elegant lines.
The large fireplace opening frames an original arched Victorian insert typical of the period. The high wide arch features simple studding details, with a top centerpiece of ornate leaves finishing elegantly.
The fireplace is shown here with a period brass fender, and slate hearth which would usually be finished flush with the flooring.