Sienna Marble Chimneypiece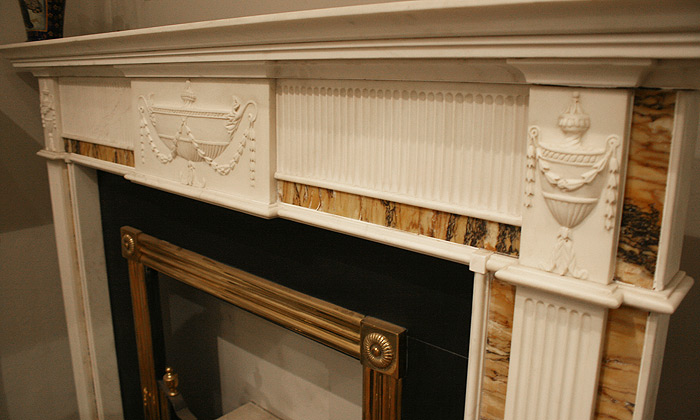 S ienna and statuary white marble feature in this Georgian style mantelpiece. The carved marble centerpiece featuring the classical urn motif popular in Adams style fireplaces is surrounded by fluted frieze, and smaller carved urns on each of the corner blocks
Fluted pilasters embedded on Sienna marble jambs support the mantelpiece on this finely proportioned piece. 54" high. 66" wide.
This fireplace is displayed with a brass register grate with reeded features typical of the Georgian style. The opening is finished with slate slips.
The fireplace is shown here with a period brass fender, and slate hearth which would usually be finished flush with the flooring.