Irish Brown Marble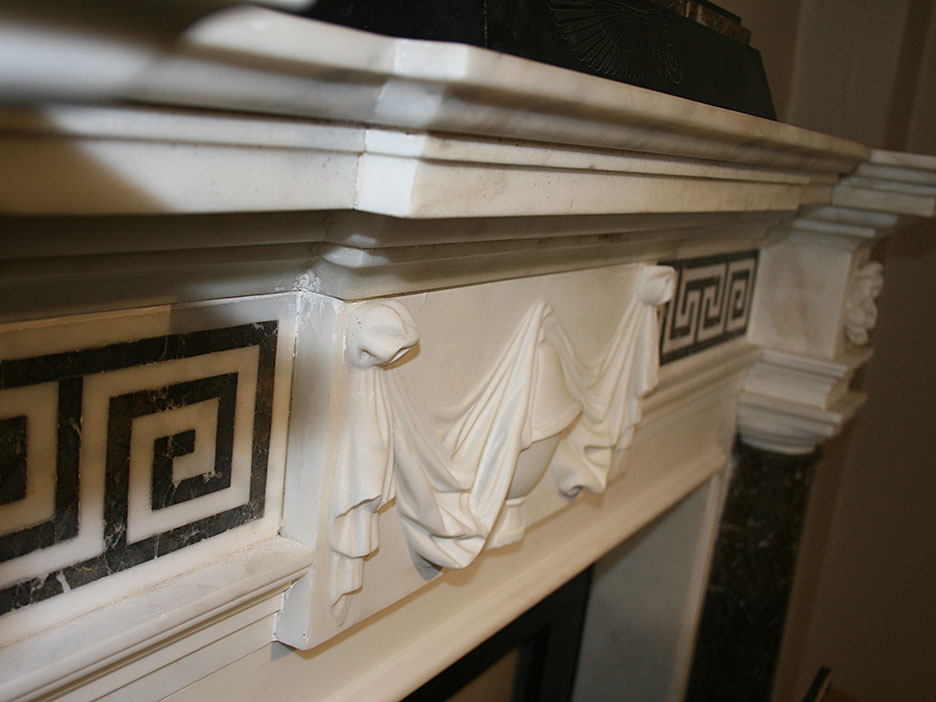 Georgian Dublin is celebrated for its beautiful fireplaces of strong architectural form. This original white statuary marble chimneypiece from c.1800 is a fine example of this heritage.
The break-front mantle is supported by full columns of Irish Brown marble resting on squared block and simple capitals. Strong architectural form, finely balanced and very elegantly proportioned.
The frieze is inlaid with Irish brown marble using a Greek-key pattern. Urn and swag drapes adorn the center tablet, crowned by the cornicing of the break-front mantel. Framing on each side are finely detailed rosettes on the strong corner blocks.
This original Irish Georgian chimneypiece is shown paired with an original Georgian brass register grate.