Victorian Cast Iron Fireplace from the Coombe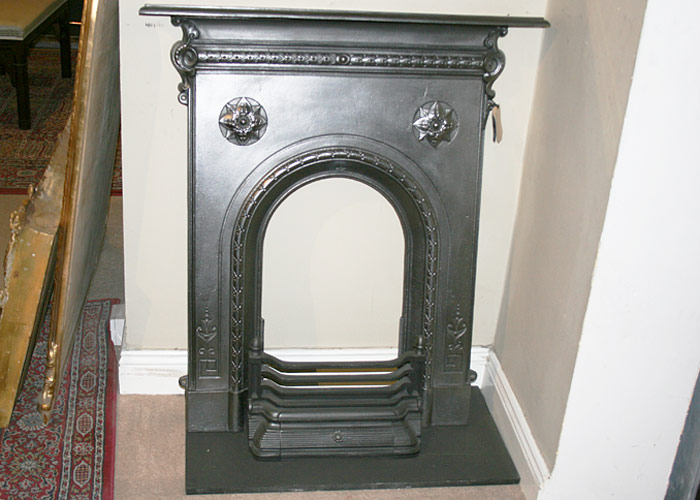 A late Victorian, early Edwardian fireplace came from a turn of the century house in The Coombe, Dublin.
This one-piece original cast iron fireplace features decorative corner scrolls, with an ornate detail running under the mantel.
Above the rounded arch, on each side a roundel depicts a pointed flower overlaid on a leaf with incised patterns.
Above the footblocks, either side of the grate, an incised pattern.